Time to check out the Top 5 most bizarre statues ever made of Manchester United and Portugal football star Cristiano Ronaldo.
As the most famous athlete on the planet, Cristiano Ronaldo statues are becoming a common thing. Even non-football fans around the world want a glimpse of the Manchester United star's artwork.
The 37-year-old has been a household name for nearly two decades through his many accomplishments. From scoring over 800 career goals to winning five Ballon d'Or awards, he's done it all. Few can say that, even some of history's most talented football players.
A downside to Ronaldo's fame, however, is that sculptors can't go five minutes without building some statue of him. Some have been all right, but others were simply disastrous pieces of artwork.
So here we give you the Top 5 weirdest statues ever made of Cristiano Ronaldo.
Ricardo Velosa's piece in Funchal
Perhaps the most famous one of all belongs to the 'masterpiece' that Portuguese sculptor Ricardo Velosa created.
Organizers unveiled Cristiano Ronaldo's bigger-than-life tribute at his Pestana CR7 hotel in Funchal, Portugal in 2014. He probably wished they hadn't, though, because of that ridiculous bump in his shorts.
It was too obvious and became the focal point for many jokes, both on social media and the football world itself.
How Velosa never caught on to that is beyond us to this day.
Chocolate Ronaldo
This is the most recent design of a Cristiano Ronaldo statue.
Jorge Cardoso made the 1.87m tall sculpture of the former Juventus superstar using 120kg of chocolate alone. It took the poor bloke approximately 200 hours to complete his masterpiece in Givisiez, Switzerland.
To be fair, it's actually a pretty good effort and miles better than Velosa's effort six years ago.
"This sculpture was made in my free time," said Cardoso, according to the Portugal Resident.
"It is a personal project that I really wanted to pursue. I studied everything in detail to make it look as realistic as possible.
"Apart from being Portuguese, I am a fan. He is where he is thanks to his hard work, effort and dedication."
Cardoso, who made the sculpture in the Suard chocolatier factory, also added the Portugal Euro 2016-winning kit. Including the shin pads, Nike crest, and UEFA badges were a nice bonus touch.
That bronze bust
Emanuel Santos telling his story with Cristiano Ronaldo Statue [@brfootball] pic.twitter.com/Pbe3TKMNca

— Real Madrid Info ³⁵ (@RMadridInfo) March 29, 2018
Portuguese sculptors just can't leave Cristiano Ronaldo alone, can they?!
After that shambolic statue in 2014, the Portuguese government sanctioned a new one for Ronaldo's hometown airport in Madeira. It was a nice thought, along with renaming the place: "Cristiano Ronaldo Madeira International Airport".
But the man responsible for making a head sculptor of the Juventus star, Emanuel Santos, was way off the mark.
Nobody could see how that bust looked anywhere near Ronaldo.
The airport officials replaced it a year later with a new one from an unnamed Spanish sculptor. Apparently, Ronaldo's family joined protests demanding it be removed.
"Cristiano saw the photos that his brother sent him," Santos told Globo.
"I was with his brother at Cristiano's museum in Madeira and from the messages he sent, I could tell that he liked what he saw."
Santos added: "He only asked for some wrinkles that gave him a certain expression on his face when he's about to laugh to be changed."
Fortunately, Santos got another chance to make a Ronaldo statue and got it right on the second attempt.

Ronaldo, The Iceman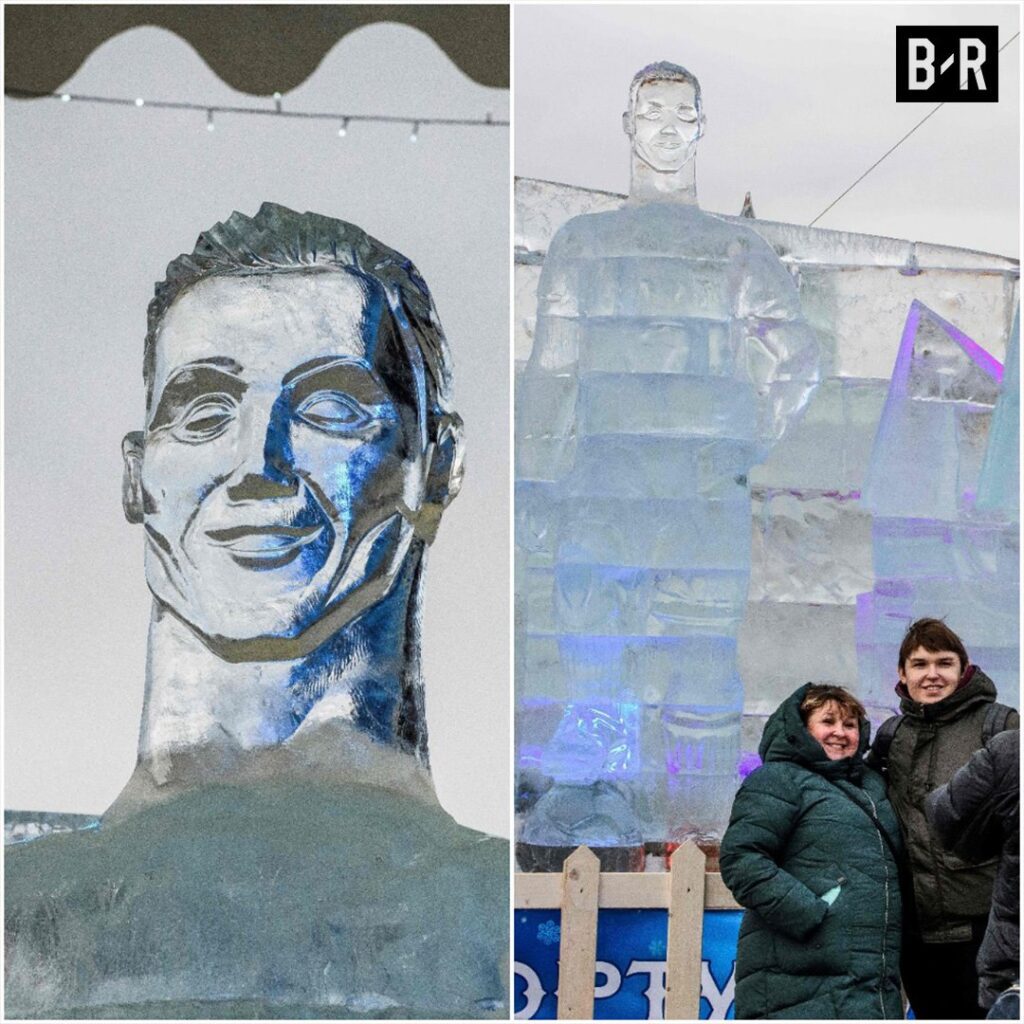 Less than a year after Santos' disastrous bust, the Russians tried their own luck at creating a Cristiano Ronaldo statue.
Except they made this one purely out of ice!
It was one of four statues that the Russians had built for the Ledovaya Moskva festival in December 2017, ahead of the upcoming World Cup. Each sculpture represented one of the competing nations.
It didn't take long for football fans to compare this one to the Madeira one.
Iron Man Ronaldo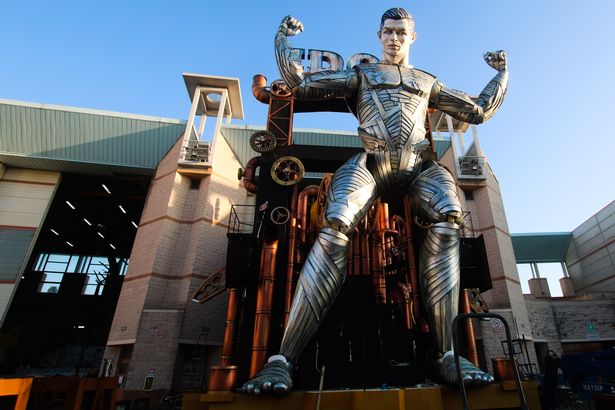 Possibly the most ridiculous idea for a statue was one the Italians once made for a carnival. Just how was that Cristiano Ronaldo? Nobody could believe their eyes!
Why everyone keeps making these monstrosities is beyond us, with this probably the tip of the iceberg. This Ronaldo one was as big as a four-story building, yet somehow it could move.
To be fair to the Italians, though, they didn't intend for it to be a statue – it was just fun.
But after all those disastrous CR7 pieces, it's time these sculptors just left the poor bloke alone for once.