Ace Football presents a detailed list of the most expensive football-related NFTs in the crypto market.
With cryptocurrency companies showing keen interest in the football market, the trading of football-related non-fungible tokens (NFTs) has attracted more interest than before.
Several companies have entered the market to sell their own NFTs of famous clubs and footballers. Paris-based company Sorare is currently the biggest platform for trading football NFTs. Fans can use their collections of NFT cards to build a fantasy team and unlock more NFTs and win Ethereum.
Let's take a look at the most expensive football-related NFTs ever sold.
5- Mohamed Salah: Wrapped Strikers, Iconics- $141,560.31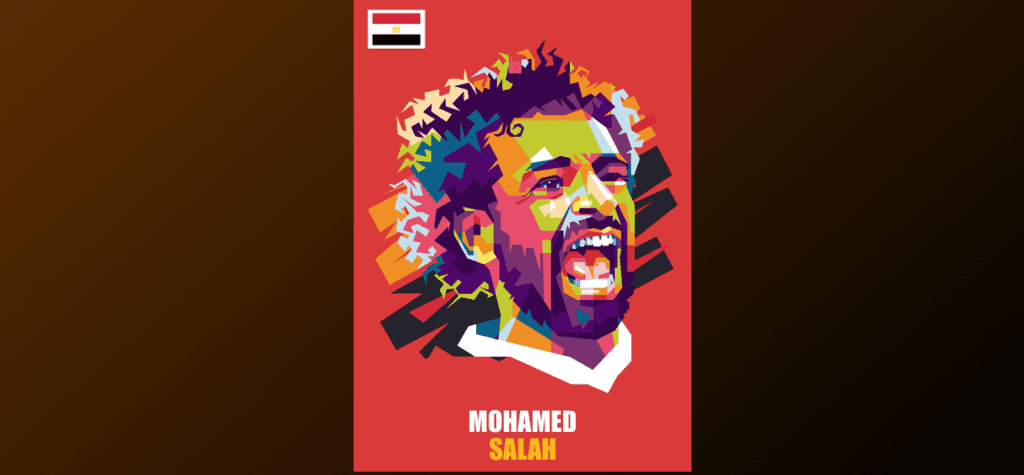 As one of the best strikers in the world, Salah has a huge fan base both in Africa and Europe. Following his brilliant hattrick against Manchester United earlier this season, Opensea released a special NFT of Salah.
The card soon became the most expensive Wrapped Striker NFT on the platform, with the winner of the auction paying 35 ETH to own it.
4- Kevin De Bruyne: Unique Sorare — $167,469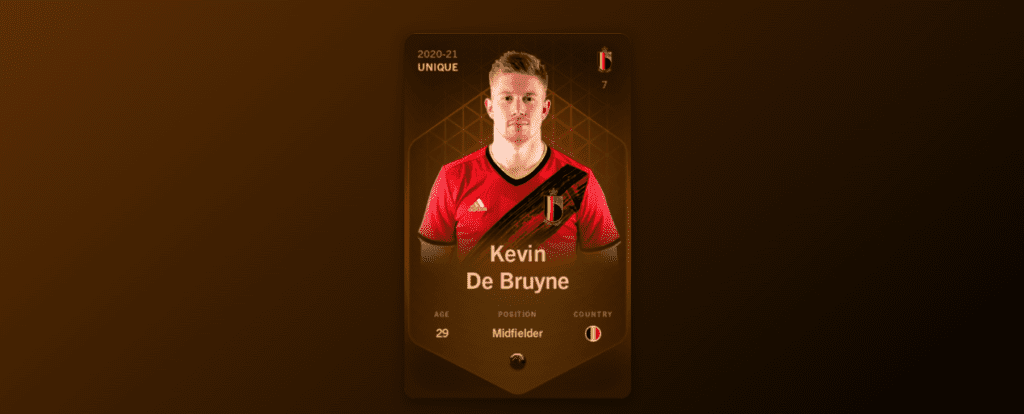 Most football fans consider De Bruyne as an underrated player as his incredible performances for Manchester City often go underappreciated.
Things were different, however, in the cryptocurrency market. The Premier League star's NFT card on Sorare edged out Salah's card as it was sold for 52 ETH.

3- Cristiano Ronaldo: Unique Sorare — $265,275.55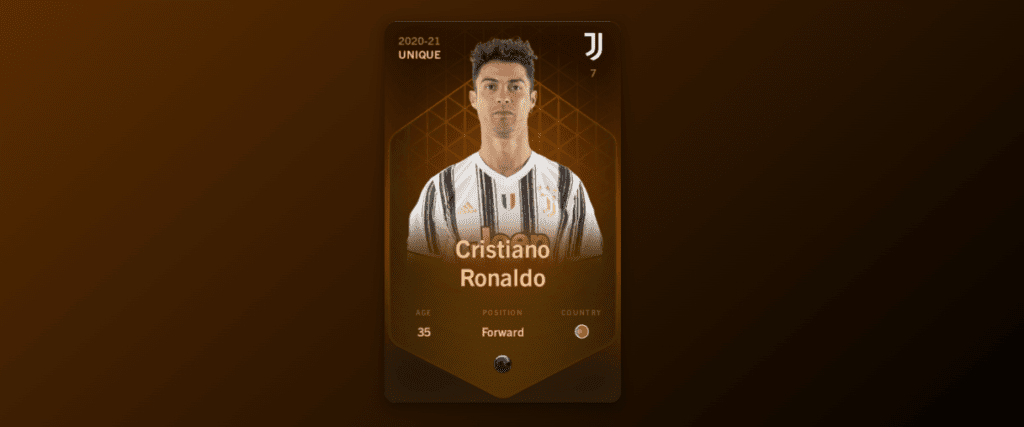 Ronaldo is arguably the most popular player in the physical rookie card market. The Manchester United superstar's Instagram account has more than 400 million followers, reinforcing his huge marketing campaign.
Sorare sold Ronaldo's unique 1/1 NFT for only 15% less than his most expensive physical rookie card ($312,000).
2- Erling Haaland: Unique Sorare —$687,000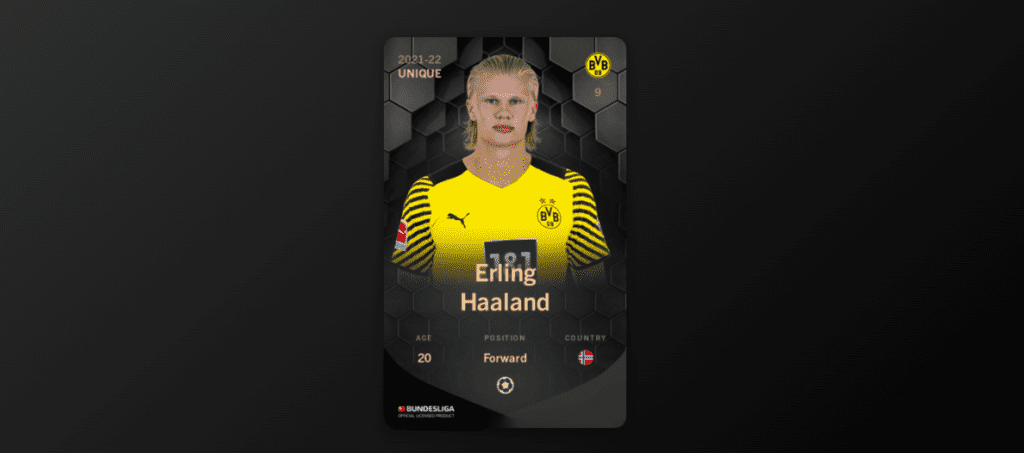 Ronaldo's Unique card was the most expensive NFT on Sorare until the company unveiled Erling Haaland's card. The Borussia Dortmund star is one of the most promising strikers in Europe, which provides users with a great prospect for his card.
During an exciting online auction, a user named Zima Blue made a mind-blowing offer of 265.100 Ethereum and bought the NFT.
1- Lionel Messi: "The Golden One" — $1,128,815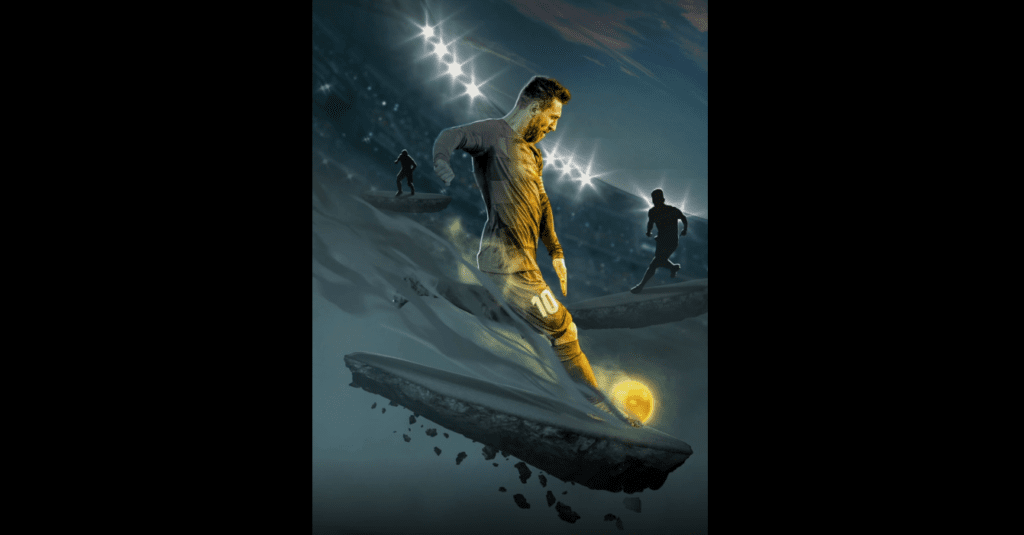 Breaking and then holding on to records is what Messi has done during his glorious football career. The Argentine icon boasts the most expensive football NFT ever sold in the cryptocurrency market.
A licensed NFT collection called 'Messiverse' was auctioned to the public in August 2021. Famous artist Bosslogic included his 1/1 Messi card named 'The Golden One', which had a reserve price of $50,000. However, the card's price soon rocketed to over $1 million in bids.
While the final sale price is not available for the NFT, we know the last published bid for the card was $1.12 million. This is 161% of the value of the most expensive physical football rookie card ever sold.